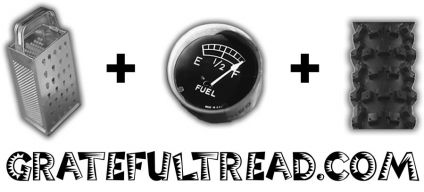 2023 Spring/Summer Schedule
Tuesday Evenings, 6:00 pm: Russell Mill/Billerica State Forest
Thursday Evenings, 6:00 pm: Great Brook Farm
Saturday Mornings, 9:00am: Times/Locations TBA
Welcome to the 'Tread!
We are a fun group of mountain bikers out to have a good time. You will find that we have riders of all levels of fitness and ability. Mountain biking is a great way to exercise and is a lot easier on the joints than other activities like running and racquet sports.
Please see our Schedule page for times and locations for rides.
Wow, with all these rides to choose from there is no reason not to try mountain biking! If you don't have a bike, please let us know, we may be able to scrounge one up for you. As always, helmets are required to ride with our group and we obey the basic cycling rules of the road (or dirt as the case may be).
If you don't ride but have friends or co-workers that do, please forward this information to them. Contact me by email at bigdog@gratefultread.com for additional info.
See you on the trails!
BigDog